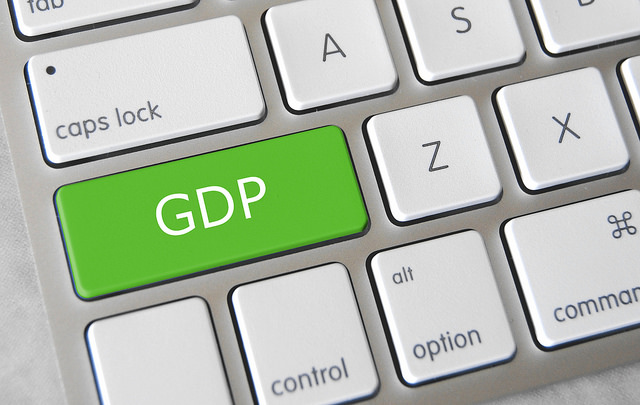 Gross Domestic Product/ GDP is the final value of all goods and services produced in the economy in a given year. Before reading this article, I suggest you read this article: Gross Domestic Product (GDP) Demystified.
Now, we will look at the changes in the method to calculate GDP. India made two basic changes in the calculation of GDP in 2016. As per the changed method, India's GDP growth rate was revised to 6.9% for the year 2013-14, up from 4.7% earlier.
The base year for calculation of GDP has been changed from 2004-2005 to 2011-2012.
GDP is now calculated at market price instead of factor cost.
Initially, we used the prices for the year 2005 to calculate GDP. Now we use the prices for the year 2012.  So, the base year to calculate GDP has been changed from March 2005 to March 2012. It is not a significant change as the base year to calculate GDP is regularly updated.
Another change was that previously GDP was calculated at factor cost. Now, it is calculated at market price. Factor cost is the prices of goods received by the producers. Market price is the price paid by the consumers. Why is there a difference between factor cost and market price?
The price that the consumer pays is inclusive of indirect taxes like sales tax etc. Thus, indirect taxes are included the in market price. But, they are not included in factor cost as producers do not actually receive these taxes. They have to pay it to the Government.
The other source of difference is subsidies.  Consumers do not pay subsidies, but producers receive it. So, subsidies are not included in the market price, but it is included in factor cost. Let say the actual price of an LPG cylinder is Rs.1000, but Government subsidises it by Rs.500. Then, consumers will have to pay only Rs.500 for the cylinder but the producer will receive Rs.1000. He will be paid the remaining 500 by the Government.
Therefore, GDP at market prices = GDP at factor cost + indirect taxes – subsidies
This change is in line with the method used internationally to compute GDP.
To summarise, Government has done two major changes in the method of calculating GDP and it is a step in the right direction. As per the new methodology, the GDP growth rate for the year 2014-15 is 7.3%.
If you like this article, please do not forget to leave your comments below.
You may also read: What is the difference between Nominal GDP and PPP GDP?