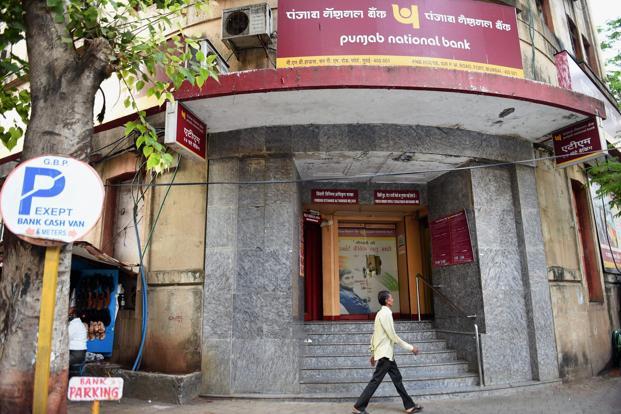 Punjab National Bank (PNB), the country's second-largest public sector bank, disclosed that it has detected fraudulent transactions worth Rs.11400 crores at one of its branches in Mumbai.
This is the biggest fraud discovered so far in India's banking history.
The magnitude of the scam is massive considering the amount is equivalent to one-third of the total market capitalisation of the bank.
What is the PNB fraud?
PNB has alleged that two of its employees had "fraudulently issued Letters of Undertaking (LoUs) and transmitted SWIFT instructions to the overseas branches of Indian Banks" to raise buyers credit for Nirav Modi without "making entries in the bank system". 
[Nirav Modi is a billionaire diamond jeweller.]
What is Letter of Undertaking or

LoU

?

Letter of Undertaking or LoU is a guarantee given by one bank to another bank to repay a loan on behalf of a client.

It is generally used when a person imports something from a person in another country.
Let's say A from Mumbai imports something worth Rs.10000 from B living in HongKong
A will have to make payment of Rs.10000 to B.
So A will go his bank in Mumbai (Punjab National Bank) to get an LOU worth Rs.10000 issued in favour of a bank in Hongkong (Allahabad Bank's branch in the Hongkong).
PNB will convey this to Allahabad Bank.
Allahabad bank will immediately transfer Rs.10000 to a Nostro account.  (Nostro account is an account held by an Indian Bank (PNB) with a foreign bank, Allahabad Bank in this case.)
Rs.10000 is effectively a loan given to A by Allahabad Bank and guaranteed by PNB.
A can use it to pay B.
If A receives the goods, he will have to pay PNB. PNB will pay Allahabad Bank.
PNB is giving a guarantee to Allahabad bank that loan will be repaid even if A defaults.
What is SWIFT?
It stands for Society for Worldwide Interbank Financial Telecommunication. It connects all international banks worldwide. It serves as an instant messaging service. So, if PNB issues LoU to A, it will be conveyed to Allahabad bank through SWIFT.
So what is the PNB fraud in simple words?
Continuing with the above example, if A goes to PNB to get an LOU issued, PNB will require A to keep an equivalent amount of cash/ property as collateral. So if A defaults and PNB has to repay the loan on his behalf to Allahabad bank, PNB can recover its loss by attaching the collateral.
But, Nirav Modi connived with bank employees to fraudulently acquire Letter of Undertaking or credit guarantee without proper documentation and collateral.
An internal probe revealed that LoUs were issued for HongKong branches of two Indian banks on behalf of Nirav Modi.
The bank employees conveyed it to the HongKong branches through SWIFT without getting proper authorisation from the senior officials.
It could not be detected as PNB has not integrated SWIFT with the banks' Core Banking System (CBS).
[CBS is a centralised software that keeps records of all banking transactions across branches.]
Hence, the LoUs were not recorded in the banks' internal system.
So basically PNB guaranteed loans on behalf of Nirav Modi without even being aware of it.
In 2011, an LoU worth Rs. 800 crore was issued to a company associated with Nirav Modi.
When the credit due was not paid in time, more LoUs were issued on its behalf to offset the payment.
Basically, fresh loans were given to him when he could not repay the old ones.
When the bank finally discovered this fraud, the overdue loans exceeded Rs.11000 crore.
How was the PNB fraud discovered?
Interestingly it was Nirav Modi's employees who accidentally revealed the modus operandi of the scam. They approached PNB with import documents and requested to be issued an LoU.
PNB refused to issue LoU without collateral. The employees insisted disclosing that they had been issued a credit guarantee in the past without collateral.
So PNB launched an internal probe to find out the truth of the matter
What now?
Many foreign banks (Indian Banks with foreign branches) have given out loans to companies associated with Nirav Modi and his maternal uncle Mehul Choksi. These loans have been guaranteed by PNB, so PNB will have to repay the loan to these banks
But, it seems PNB has no intention of repaying as revealed in the letter sent out by the bank to 30 other banks.
Indian banks could be headed towards a protracted legal battle which will impact the banking system.
Moreover, this scam is just a tip of the iceberg. RBI data shows that state-run banks have reported 8670 loan fraud cases totalling Rs.612.6 billion over the last 5 financial years.
That's all
If you liked this post, don't forget to share it with your friends
You may also read-
The Twin Balance Sheet Problem Explained
The Bank Recapitalisation Explained
The topic for this post was suggested on our Contact/ Suggest a topic page