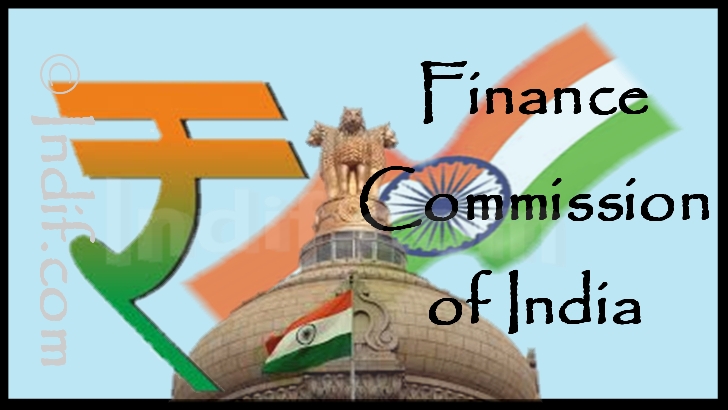 The Government of India has constituted the 15th Finance Commission and has appointed the former Planning Commission member, NK Singh as its chairman.
(Read: NITI Aayog replaces Planning Commission)
The Commission will have to give its recommendations by Oct 30, 2019.
What is Finance Commission?
It is a quasi-judicial body set up under Article 280 of the Indian constitution. It was established in the year 1951, to define the fiscal relationship framework between the Centre and the state.
Finance Commission aims to reduce the fiscal imbalances between the centre and the states (Vertical imbalance) and also between the states (horizontal imbalance). It promotes inclusiveness.
A Finance Commission is set up every 5 years. It is normally constituted two years before the period, its recommendations become valid.
The 14th finance commission was set up in 2013. Its recommendations were valid for the period from 1st April 2015 to 31st March 2020.
The 15th finance commission has been set up in November 2017. Its recommendations will be implemented starting 1 April 2020.
What is the strength of the Finance Commission?
It consists of a chairman, a secretary and 4 other members.
The 15th Finance Commission will be chaired by NK Singh. Arvind Mehta will be the Secretary to the commission.
Other members of the commission are former Economic Affairs Secretary Shaktikanta Das and former Chief Economic Advisor Ashok Lahiri, Niti Aayog Member Ramesh Chand and Georgetown University professor Anoop Singh.
What are the functions of Finance Commission?
Setting up rules regarding the distribution of the tax revenues between the Centre and the states.
Determining the principles governing the allocation of Grants-in-Aid to the states and local bodies.
Determining the magnitude of Grants-in-Aid allocated to the states and local bodies.
Any other matter referred to the Commission.
The 14th Finance Commission had recommended an increase in the share of states in the centre's tax revenue from 32 percent to 42 percent. It was the single largest increase ever recommended by a Finance Commission.
What is the mandate of the 15th Commission?
Apart from setting rules regarding revenue distribution and granting aids to the states, the 15th finance commission has the following mandate/ terms of reference:
Assess the impact of GST on revenues
Suggest Fiscal consolidation roadmap for the Centre and the states.
Propose performance-based incentives for States in areas including expansion and deepening of tax net under GST, moving towards replacement rate of population growth, increase in capital expenditure, eliminating losses of the power sector, promoting digital transactions and improving ease of doing business.
That's all
Also Read: What is Fiscal consolidation roadmap?
For the uninitiated: Replacement rate of population growth is attaining the fertility rate that leads to zero population growth. It is attained when the birth rate is equal to the death rate. 
If you liked this post, don't forget to share. 
Further readings: