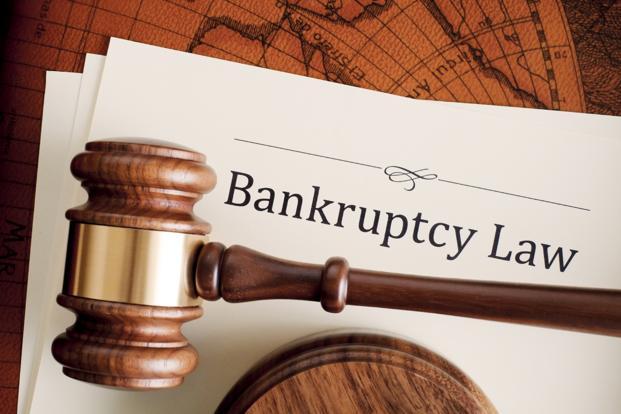 The Parliament passed the Insolvency & Bankruptcy Code on 11th May 2016. It was done to consolidate all the laws related to insolvency in India and to make the process of resolution of insolvency simpler.
[Insolvency is the inability of the individuals or corporates to repay their debts. Bankruptcy is when the individual or corporate is declared incapable of repaying their debt. So, bankruptcy is nothing but a legal declaration of insolvency.]
What is the need for the Act in India?
There was no single law dealing with insolvency and bankruptcy in India. Liquidation of companies was handled by high courts and individual cases were handled under various Acts (around 12 in number). Some of them were:
 Presidency Towns Insolvency Act, 1909
The Provincial Insolvency Act, 1920
Sick Industrial Companies Act
The Securitisation and Reconstruction of Financial Assets and Enforcement of Security Interest Act, 2002 (also known as the Sarfaesi Act)
Companies Act 2013
Recovery of debts due to banks and financial Institutions Act
So, there was an overlapping Jurisdiction of different authorities like High Court, Company Law Board, Board for industrial and financial reconstruction and Debt recovery tribunal.
Due to multiplicity of laws, the process of insolvency resolution became very cumbersome in India.
Nearly 60,000 bankruptcy cases are pending in India's courts. As per the World Bank data, it takes an average 4.3 years to wind up a company in India. The new code seeks to reduce it to 1 year.
The recovery of debt under is just 25.7 cents on the dollar.
What are the salient features of the Act?
The code covers individuals, companies, Limited Liability Partnerships and partnership firms.
The insolvency resolution process can be initiated by any of the stakeholders: business/ debtors, creditors & employees
When firm defaults, a committee of its creditors will decide whether to revive the company or liquidate it. This has to be completed within 180 days. It can be extended by 90 days if the case is complex.
The bodies which are already existing have been chosen as adjudicating authority (the authority who make judgements) for cases on insolvency namely National Company Law Tribunal (NCLT) for corporate and Debt Recovery Tribunal (DRT) for individuals
The code will also address cross-border insolvency through bilateral agreements with other countries.
Insolvency professionals have been created to do the process of insolvency resolution. They will specialise in helping sick companies'.
Insolvency professionals will be members of Insolvency Professional Agencies created under the code. These agencies will certify the professionals.
Information utilities have also been created to collect, collate  and disseminate all information about debtors to make a database about serial defaulters.
Insolvency & Bankruptcy Board will be set up to regulate insolvency professionals, insolvency professional agencies and information utilities.
What are the potential benefits of the Act?
Ease of doing business is not just about easy entry but also easy exit. To ensure the survival of fittest in a market economy, ease of exit is also very important. The ancillary benefits of the code are:
It will improve India's ranking in the ease of doing business index. On the parameter of resolving insolvency, India is ranked 136th among 189 countries. The code is expected to improve this ranking.
It will promote investment and entrepreneurship in the economy.
It will address India's bad debts problems. Banks will be able to recover their loans from the bankrupt companies in a timely manner. The code could reduce the chances of another Kingfisher like incident in India
Timely resolution of companies will free up bank's resources and also increase credit availability in the economy
Productive resources of the economy will be put to best use
The code will help all stakeholders involved in an insolvent company. As a statement by the Finance Ministry puts it- " Some business ventures will always fail, but they will be handled rapidly and swiftly. Entrepreneurs and lenders will be able to move on, instead of being bogged down with decisions taken in the past."
You can check out other articles on our blog:
The New Intellectual Property Rights Policy Explained
Monetary Policy Committee Explained
The Trans-Pacific Partnership Deal (TPP): Demystified
Hydrocarbon Exploration Licensing Policy (HELP) Explained
References: