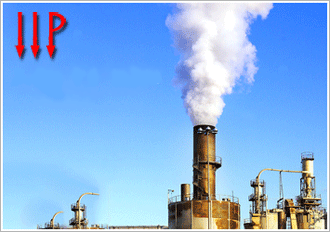 IIP or Index of Industrial production registered an increase of 7.5 % in January 2018. This article attempts to demystify this economic indicator.
What is the index of industrial production (IIP)?
The index of industrial production is an index that measures the short-term growth in industrial output of India. It is a representative of the general level of industrial activity.
This index is compiled using data from three broad sectors: Manufacturing, mining, and electricity.
IIP is also measured for six use-base sectors separately:  Primary Goods, Capital Goods, Intermediate Goods, Infrastructure/ construction goods, consumer durables and consumer non-durables.
IIP covers 407 item groups consisting of Manufacturing (405 item groups), Mining (1 item group), & Electricity (1 item group). The weights of the three sectors are 77.633%, 14.373% and 7.994% respectively.
The base year used to calculate IIP  is 2011-12. (The base year was revised from 2004-05 to 2011-12 in May 2017)
What is core sector?
Within IIP, there are 8 core industries which form the base of all other industrial activities. They are coal, fertilizer, electricity, crude oil, natural gas, refinery products, steel, and cement. It has a weight of 38% in the index.
Who publishes the data for IIP?
The data is released monthly by the Central Statistical Organisation (CSO). Though it was first calculated in the year 1937 by the Economic Advisor, Ministry of Commerce and Industry. CSO was established in 1951 and has been releasing IIP data since then.
Is there any other indicator which measures the change in industrial output?
There is another actively used indicator called the Purchasing Managers' Index. The Purchasing Managers' Index is constructed on the basis of survey responses collected from over 500 private manufacturing companies.
The fundamental difference between the two is that IIP is calculated from actual production, while PMI is calculated through surveys.
(Read: Purchasing Managers' Index (PMI) Explained)
How is IIP different from GDP growth?
Apart from the data collection technique and methodology, these are the conceptual differences between the two:
GDP growth is measured for all sectors in the economy. IIP is used to measure only the growth of industrial output.
GDP is the representative of the change in the value of all goods and services. IIP measures the change in physical volume of the industrial output.
Now that we understand IIP, we can further break the 7.5 % increment in the economic indicator. Manufacturing grew at a high rate of 8.7 % while mining and electricity generation grew at 0.1 % and 7.6% respectively.